Hi there,
my name is Jeroen and i'm from Belgium
i recently purchased this elf and i just started with taking it appart.
been bussy with mini's for about 4 years now and i have had a few of them.
For the moment i own a 1000cc from 88 as a daily driver, a red mini pickup, a clubman and a traveller in the making.
but now back to my riley again
this i how i bought it (pictures make it look a bit better then the shape he's in though

) :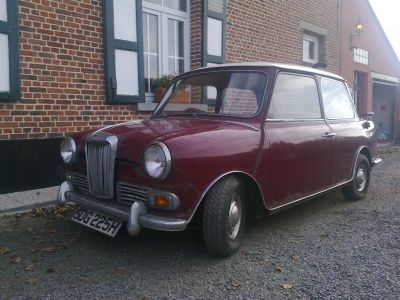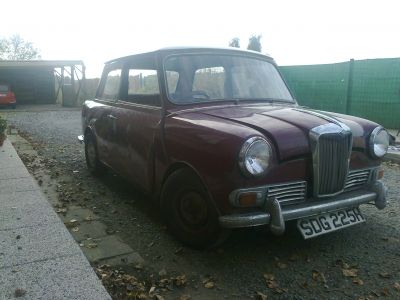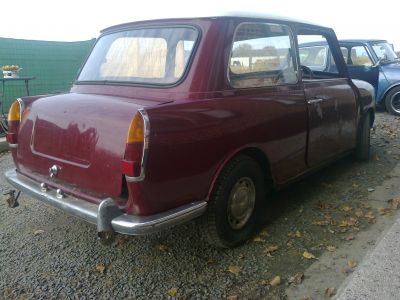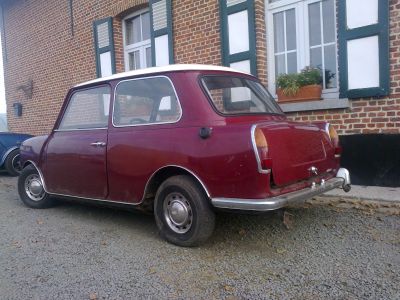 First thing i did, was taking out the engine, didn't noticed the different type of gearboxhousing though, so didn't went all that smooth, but managed to take it out after all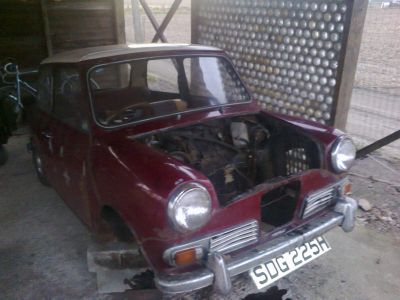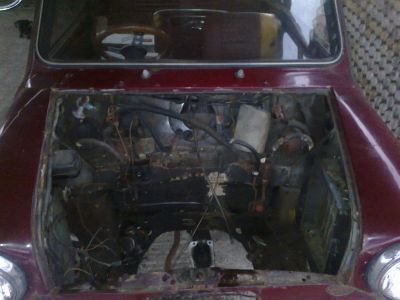 Next thing i'll do, is remove the subframes, so i can start cutting and grinding away the rust, and start welding it all up again.
Realy looking forward to driving it

good luck with it my friend




Posts

: 1221


Points

: 4642


Join date

: 2008-11-02


Age

: 51


Location

: Chislehurst -



thx big all
due to bad wether this weekend i wasn't able to do anything at all
but i'm gonna try to get some stuff done tru the week, again if the wether allows me.

Best wishes with your project, keep the pics coming

John



Posts

: 102


Points

: 3217


Join date

: 2009-09-23


Location

: Darlington



found some time this weekend to take the subframes from underneath the riley.
i was a bit afraid that they would come loose that easely with the hydrosuspension hoses and all, but it went reather well.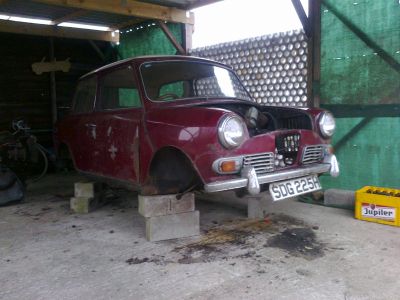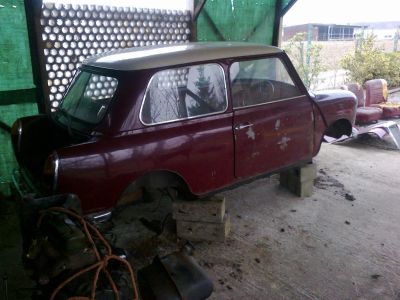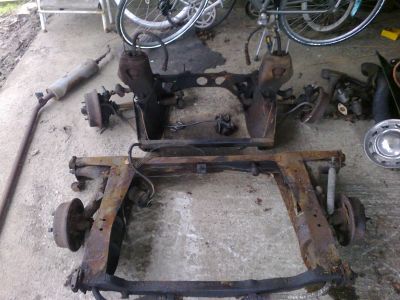 these seats are mostlikely for the bin :p
i hope to get everything else of next weekend so i can start cutting welding and grinding on the shell

I reckon you'll be able to save the frames of the seats and reupholster? Or are they rusted through?

_________________
"In order to be irreplaceable, one must always be different."
― Coco Chanel
EHR Member No. 0318.



Posts

: 282


Points

: 2719


Join date

: 2011-09-11


Age

: 46


Location

: Dunboyne, Republic of Ireland.




---
Permissions in this forum:
You
cannot
reply to topics in this forum